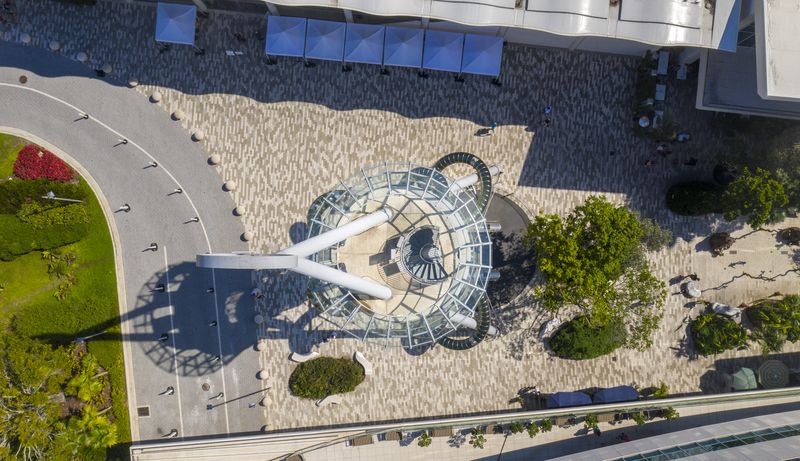 Aventura Slide Tower
Description: A collaboration with world-renown contemporary German artist Carsten Höller, the Aventura Slide Tower was the artistic centerpiece of the over $200 million expansion of the iconic Aventura Mall and has been credited with significantly revitalizing foot-traffic in the age of online shopping. The slide tower boldly blurs the lines between art and architecture by functioning as both an artistic sculpture as well as an observation tower and slide.
The striking design was strongly collaborative, integrating Höller's signature interactive elements, such as his wildly looped and enclosed slides that encourage the audience to participate and engage in the creation of art as an activity. This merged seamlessly with the signature Permuy design approach of taking an encompassing, community-conscious urban planning perspective and applying it to maximize the social potential of a project. The success of the finished work speaks for itself and has become a stand-alone landmark in its own right.