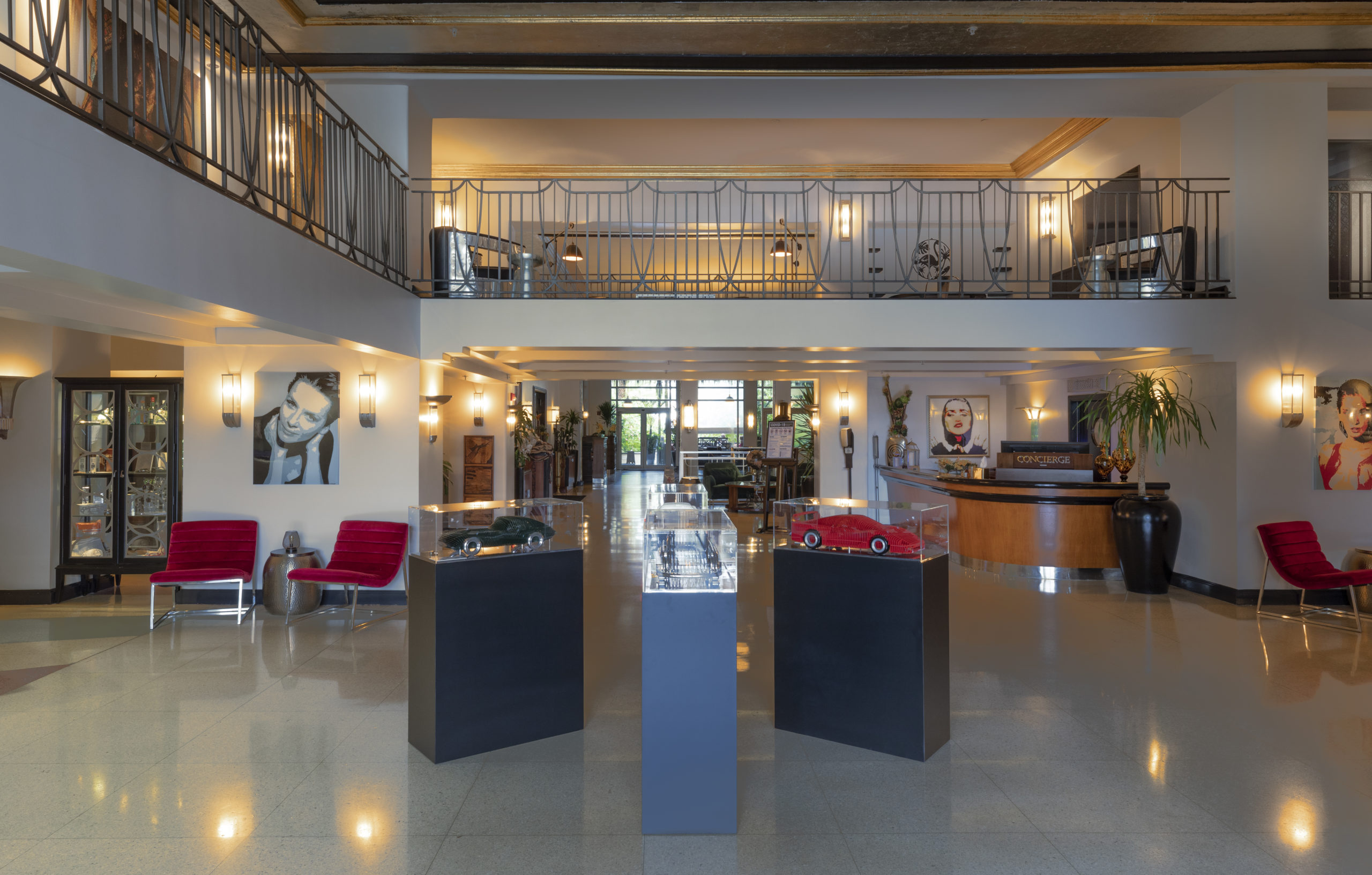 The National Hotel
Executive Architect – Renovation
Miami Beach, FL
12 Story, Historic Hotels of America, Fully Restored
150 Rooms
Total Area = 100,272 Sq. Ft
Description: We were honored to be the firm chosen to restore this crown jewel of South Beach. Hailing from the height of Miami's celebrated Art Deco era, The National Hotel displays the epitome of its elegance. Originally built in 1939, The National welcomes you with several stunning chandeliers, original oak furnishings, and a spacious Grand Lobby accented by a glimmering Deco central column.
Our team refreshed and revitalized The National in close coordination with the vision of the ownership. In order to restore the hotel to its original glory, our team overcame several technical obstacles that come with a project of this scale – over 100,000 square feet – and history. With the utmost respect, we maintained a painstaking dedication to detail that included extensive, continual research throughout the project.
We were careful to retain its original sophistication while selectively implementing modern refinements to enhance the guest's experience. At the center of every choice was a mindfulness to preserve the original integrity and character of the historic site. This includes the restaurant, grand ballroom, multiple bars, and over 150 rooms – each with their own vintage charm whisking you back in time. A highlight was the sprawling two-level Penthouse, gilded with exquisite detailing and complete with breathtaking Oceanside views. Behind the hotel is the impressive infinity pool spanning more than 200 feet – the longest in South Beach.
We matched the masterful craftsmanship The National was originally built with and revitalized its many hidden gems. Another favorite was the artistic marble compass at the front of the iconic infinity pool, which points to Havana in a nod to its own famed "Hotel Nacional" and foreshadowing the current culture of South Florida.
At The National Hotel, history is not merely preserved – it comes to life. Now fully restored, we invite you to relive the magic of true Art Deco glamour through the ages in the heart of Miami Beach.